Paul Plummer
Performer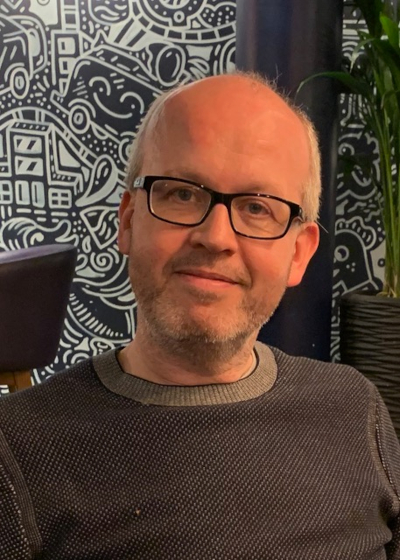 Paul Plummer was Organ Scholar of New College, Oxford before moving to London to study piano accompaniment. He worked as Assistant Organist of St Marylebone Parish Church and Director of Music at St Stephen's, Gloucester Road. At St Stephen's in 1998, he set up the Rush-Hour Recital series which continues to attract substantial interest and is connected to the nearby Royal College of Music. He also oversaw the rebuild of the church's large Norman & Beard organ before leaving in 2002.
Organ recital engagements include St Paul's Cathedral, Westminster Abbey, and Westminster Cathedral; he has also played on tour in the United States with the Cathedral Singers of Christ Church, Oxford and deputised in many British cathedrals. From 2008 to 2013 he lived in Germany and Austria, working as a pianist in opera houses, but has since been back in the UK working as a freelance vocal coach and piano accompanist. He has worked as a vocal coach for the young artist programmes of The Royal Opera and for the Polish National Opera in Warsaw, and accompanies rehearsals regularly for London choirs such as The BBC Singers and Chorus of Opera Rara. In October 2016, he was organist for the acclaimed CD of choral works by William Petter, Ablaze with Light.
During the Covid period Paul was the piano accompanist of many live-streamed concerts with the collective Proud Songsters (still available online), and also accompanied baritone Jamie W. Hall on a CD recording of Die Schöne Müllerin recently released on Convivium Records. He enjoys tweeting angrily as @LonOperaCoach.
Works performed by Paul Plummer
Festival commissionCall for Scores submissionWorld premiereUK premiereLondon premiere
Festival performances by Paul Plummer
Festival commissionCall for Scores submissionWorld premiereUK premiereLondon premiere
LFCCM 2022
LFCCM 2021
Recorded performances by Paul Plummer
Festival commission
Call for Scores submission
World premiere
LFCCM 2022