"William Blake Meets Sebastian Forbes":
Sebastian Forbes at 80
5.30pm, Thursday 20 May 2021
Pre-concert talk by Sebastian Forbes at 5.00pm
St Pancras Parish Church, NW1 2BA
Performers
The LFCCM Festival Singers
Joanna Forbes L'Estrange Soprano
Paul Plummer Organ
Christopher Batchelor Director
Programme
Esteemed academic and composer Sebastian Forbes celebrates his 80th birthday this week. This special birthday recital programme includes his Four Psalms for soprano and organ, Aedis Christi II, a dramatic and energetic settings of the evening canticles written for Christ Church, Oxford, and one of the composer's personal favourites, The Lamb, a setting of a text by William Blake.
Sebastian Forbes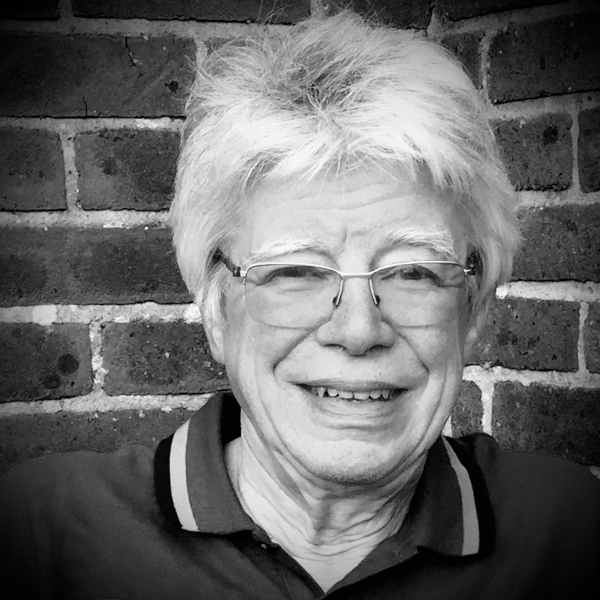 The music of Sebastian Forbes found its focus through a series of chamber works in the 1960s. These include the Piano Trio (1964) which, as Conrad Wilson wrote in The New Grove (1981), 'established him as a composer of intellectual toughness', and culminated in a joint share of the 1969 Radcliffe Award with his first String Quartet, 'a landmark in an exciting maturity' (The Strad).
Significant commissions followed, including orchestral works for the BBC Proms and the Edinburgh Festival, and pieces for leading recitalists and chamber music groups. He was awarded the Cambridge MusD for Composition in 1977. He has often conducted performances of his music, including his Sonata for 8 at a 'Round House' Prom in 1979 and abroad – 'a beautiful and thrilling work, with a fine sense of colour … a really attractive piece, very well performed by the Nash Ensemble under the positive direction of the composer' (The Times).
Sebastian has continued to compose for orchestras, ensembles, recitalists and choirs, including two settings for Christ Church Cathedral, Oxford, of the Evening Canticles. Among works recorded on CD are Triple Canon for trumpet and digital delays (1988) and commissioned works for Bristol and Ely Cathedrals (1991 and 1995). Significant among more recent works are Sonata-Rondo for piano, the fourth and fifth String Quartets, and Interplay 2 for four pianists (two pianos), all of which exemplify his characteristic "subtle harmonic plotting" (Revised New Grove, 2000).
Sebastian Forbes is Professor of Music at the University of Surrey (Emeritus Professor from 2006). His teaching covers a wide range besides composition, and in addition he is active as a conductor, organist and CD producer.
The LFCCM Festival Singers
The Festival's own professional vocal ensemble, The LFCCM Festival Singers, expands and augments the Choir of St Pancras Parish Church with additional singers from London's world-class choral institutions. Most members of the ensemble have come from a collegiate background and gone on to study as postgraduate students at one of the London conservatoires. This combination of superb sight-reading and world-class vocal training gives the group tremendous flexibility, enabling the performance of a repertory that spans five centuries: ranging from motets from the Eton Choirbook to new commissions by composers such as Roxanna Panufnik, Michael Berkeley, Cecilia McDowall, Howard Skempton, Michael Finnissy, Gabriel Jackson, Francis Pott, Sebastian Forbes, Francis Grier, Kerry Andrew, Antony Pitts, and many more.
Christopher Batchelor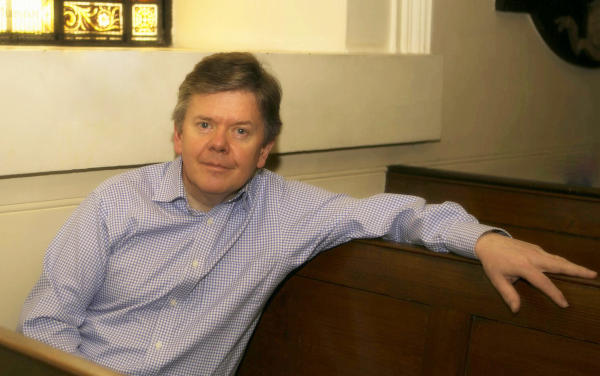 Christopher Batchelor was an organ scholar of Hertford College, Oxford, during which time he was taught by James Dalton. After graduating he moved to Cambridge where, under the supervision of Peter le Huray, he pursued research into 17th century English church music, being awarded both an MPhil and a PhD. During this time he held positions at both Downing and Gonville & Caius Colleges.
Christopher moved to London in 1988, succeeding Christopher Bowers-Broadbent as Director of Music and Organist of St Pancras Parish Church. He has taught at a number of institutions, including University College School and the Royal Military School of Music where he was Professor of Orchestration and Arranging.
Following the re-establishment of the London College of Music in 2006, Christopher became head of the institution, working with many well-known colleagues and establishing a modern conservatoire. His contributions to education and contemporary church music have recently been acknowledged by the award of an Hon. FLCM.
Alongside his performing experience, he has a long-standing practical interest in the organ and was Managing Director of Harrison and Harrison Organ Builders until July 2017; his legacy has been described as "unprecedented". He continues his association with the organ as an advisor/consultant.
Christopher founded The London Festival of Contemporary Church Music in 2002.
Joanna Forbes L'Estrange
Joanna Forbes L'Estrange is a British soprano and jazz singer. Following an MA (Hons) degree in Music from Oxford University her career began with seven years as Soprano and Musical Director of the five-time Grammy® Award-winning a cappella group The Swingles. Its unique sound has inspired many composers, notably Luciano Berio who included "eight amplified solo singers" in his orchestral masterpiece Sinfonia, a piece which Joanna has performed over sixty times with orchestras throughout the world.
Contemporary music plays a significant role in Joanna's solo career. Her repertoire includes multiple works by Steve Reich, including Desert Music and Music for 18, and Grand Pianola Music by John Adams. At London's iconic Abbey Road Studios Joanna records Hollywood film soundtracks (more than 200 to date) and is a soloist for the live-to-projection concerts of Howard Shore's Lord of the Rings trilogy. Her solo recordings include Will Todd's Mass in Blue on Convivium.
Joanna's choral music is published by the RSCM. She is the founder and Musical Director of AQUILA, an all-female vocal group based in Cambridge and this summer will be conducting The Self-Isolation Choir. She lives with her composer/jazz musician husband and their two musical sons.