LFCCM 2019: Saturday 11 May – Sunday 19 May 2019
LFCCM 2019's nine-day programme included concerts and recitals in London, outreach events in Oxford, five new commissions for choral evensong, and premiere performances in services across London of new music submitted to our Call for Scores project by composers around the world.
There were more than seventy events in 2019's Festival, including: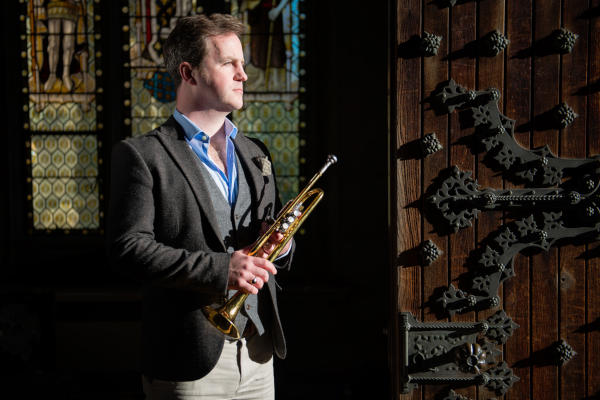 Il Suono with Simon Desbruslais
This year's Festival opens in spectacular fashion with a celebration of contemporary music for trumpets and voices, inspired by Judith Weir's 2015 anthem Praise Him With Trumpets which was commissioned to celebrate the 500th anniversary of the founding of Hampton Court Palace.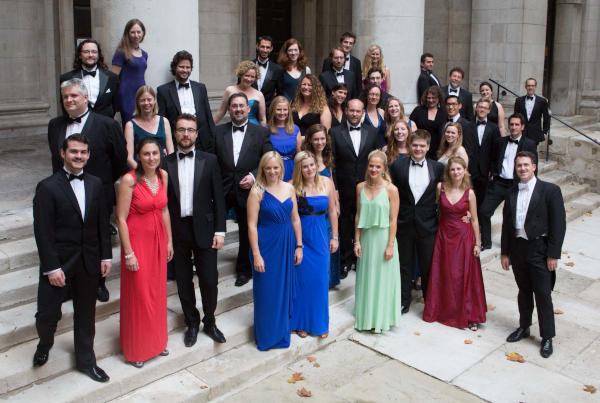 The Epiphoni Consort dir. Tim Reader
This year's gala concert celebrates Jonathan Dove's 60th birthday with a programme of recent choral works, many of which are yet to be recorded. The programme takes its title from Dove's motet Vast Ocean of Light, a rich and resplendent work that features his signature glistening organ writing.
Professor Matthew Cheung­-Salisbury (Professor of Music, Worcester College), Thomas Allery (Director of Music, Worcester College), and Dr Christopher Batchelor (Artistic Director, LFCCM) get to grips with writing contemporary hymns.

On Monday, texts, tunes, and harmonisations will all be workshopped and public submissions are welcome and encouraged! Selected submissions will be included at Choral Evensong at Worcester College later in the day.

On Tuesday, contemporary music is performed in recitals and services across Oxford.
The Festival's commissions for choral evensong are broadcast live from St Pancras Parish Church, with new works by Bernard Hughes, Sarah Cattley, Joshua Ballance, Deborah Pritchard, and Alex Woolf.

Before the broadcast, synaesthetic composer Deborah Pritchard discusses her new composition and explains her approach to composing and visualising music.
East London Evensong Choir dir. Jonathan Pease
The East London Evensong Choir presents a set of new anthems by composer Jonathan Pease. These glittering settings of poetry, psalmody and scripture span the entire church year, from Advent to All Saints.
The Lacock Scholars dir. Greg Skidmore
The Lacock Scholars perform Night Prayer, a complete musical setting of the liturgy of compline. Ben Rowarth's music is entirely through­-composed, carefully allowing the elements of the compline service to flow together into one seamless forty­-five minute presentation.
University College London Chamber Choir dir. Charles Peebles
A beautiful programme of sacred works by James MacMillan to celebrate his 60th birthday in 2019, including his rarely heard Missa Brevis, a work from his teenage years that was first performed and published only in 2007.
Jonathan Wikeley and the Choir of All Saints Church review new hymns from Call for Scores and explore new approaches to ancient and modern hymnody. Selected hymns reviewed in the workshop receive their performances at Choral Evensong later in the day.
There's also more than fifty choral services and organ recitals throughout the Festival, featuring premiere performances of new music from Call for Scores.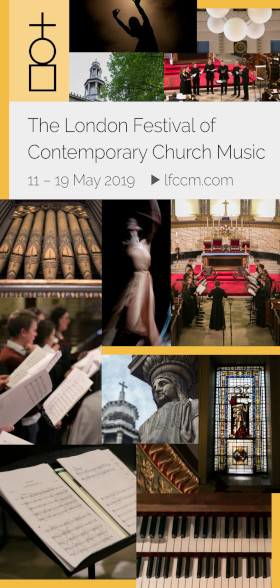 Downloads
About the Festival
The London Festival of Contemporary Church Music was founded in 2002 with the aim of showcasing contemporary liturgical music in both service and concert. Based at St Pancras Parish Church, London, the LFCCM has grown to include more than 70 events in venues across London and beyond, dozens of composers, hundreds of performers and thousands of audience members, both live and online.
The London Festival of Contemporary Church Music is grateful for the support and sponsorship of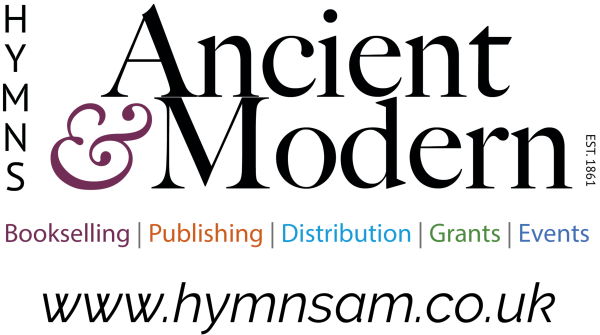 Event Calendar
Saturday 11 May
Sunday 12 May
Monday 13 May
Tuesday 14 May
Wednesday 15 May
Thursday 16 May
Friday 17 May
Saturday 18 May
Sunday 19 May
Sunday 24 November
Tuesday 3 December