"Standing as I do before God":
Cecilia McDowall at 70
7.30pm, Saturday 22 May 2021
Pre-concert talk by Cecilia McDowall at 7.00pm
St Pancras Parish Church, NW1 2BA
Performers
The LFCCM Festival Singers
Antonia Kesel Violin
Tim Lowe Cello
Peter Foggitt Piano and Organ
Christopher Batchelor Director
Programme
Cecilia McDowall, recent recipient of the Ivor Novello Award, celebrates her 70th birthday this May. This birthday celebration programme performed by the LFCCM's own Festival Singers includes a selection of Cecilia's unaccompanied choral works alongside works for chamber choir and instrumental ensemble.
Cecilia McDowall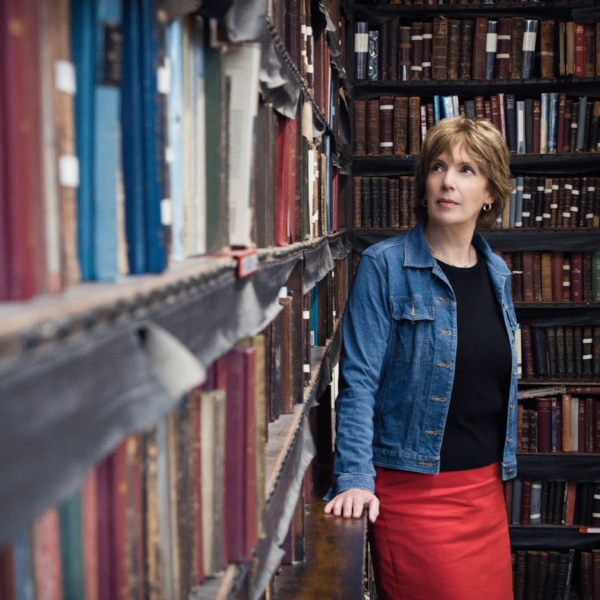 Born in London, 1951, Cecilia McDowall has won many awards, been short-listed eight times for the British Composer Awards and in 2014 won the Choral category of the British Composer Awards for her haunting work Night Flight which celebrates the pioneering flight of the American aviatrix Harriet Quimby across the English Channel. Her distinctive style speaks directly to listeners, instrumentalists and singers alike. Her most characteristic works fuse fluent melodic lines with occasional dissonant harmonies and rhythmic exuberance. Her music has been commissioned and performed by leading choirs, including The BBC Singers, The Sixteen, Oxford and Cambridge choirs, Kansas City Chorale, ensembles, and at festivals worldwide.
Recent commissions include When time is broke (Three Shakespeare Songs) for The BBC Singers and Adoro te devote for Westminster Cathedral Choir. The Three Latin Motets have been recorded by the renowned American choir Phoenix Chorale, conductor Charles Bruffy; their Chandos recording Spotless Rose won a Grammy award and was nominated for Best Classical Album. The National Children's Choir of Great Britain commissioned a work focusing on "children in conflict", called Everyday Wonders: The Girl from Aleppo, a cantata based on the real-life escape of Nujeen Mustafa and her sister from war-torn Aleppo; it tells of their harrowing journey across some 3,500 miles, through seven countries, eventually arriving in Germany with relief and great gratitude.
In May, 2019, Wimbledon Choral Society and the Philharmonia Orchestra premiered McDowall's large-scale choral work The Da Vinci Requiem to coincide with the 500th anniversary of Leonardo's death. The work received its first performance on 7 May in the Royal Festival Hall, London. McDowall's works are regularly broadcast on BBC Radio and readily available on CD.
In 2013 McDowall received an Honorary Doctorate from Portsmouth University and in 2017 was selected for an Honorary Fellow award by the Royal School of Church Music. In 2019 she was awarded an Honorary Doctorate from West London University. In 2021 Naxos released a CD of her entire organ catalogue, performed by sub-organist of St Paul's cathedral William Fox, and The Choir of Trinity College, Cambridge, released a CD of her choral music on the Hyperion label in April. In 2020 McDowall was presented with the prestigious Ivor Novello Award for "outstanding music collection" for a "consistently excellent body of work" from The Ivors Academy (formerly the British Composers' Academy).
The LFCCM Festival Singers
The Festival's own professional vocal ensemble, The LFCCM Festival Singers, expands and augments the Choir of St Pancras Parish Church with additional singers from London's world-class choral institutions. Most members of the ensemble have come from a collegiate background and gone on to study as postgraduate students at one of the London conservatoires. This combination of superb sight-reading and world-class vocal training gives the group tremendous flexibility, enabling the performance of a repertory that spans five centuries: ranging from motets from the Eton Choirbook to new commissions by composers such as Roxanna Panufnik, Michael Berkeley, Cecilia McDowall, Howard Skempton, Michael Finnissy, Gabriel Jackson, Francis Pott, Sebastian Forbes, Francis Grier, Kerry Andrew, Antony Pitts, and many more.
Christopher Batchelor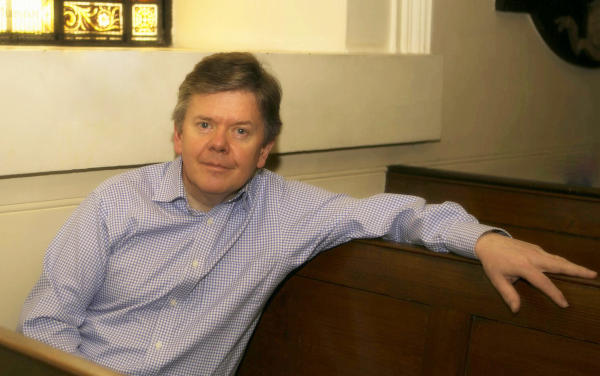 Christopher Batchelor was an organ scholar of Hertford College, Oxford, during which time he was taught by James Dalton. After graduating he moved to Cambridge where, under the supervision of Peter le Huray, he pursued research into 17th century English church music, being awarded both an MPhil and a PhD. During this time he held positions at both Downing and Gonville & Caius Colleges.
Christopher moved to London in 1988, succeeding Christopher Bowers-Broadbent as Director of Music and Organist of St Pancras Parish Church. He has taught at a number of institutions, including University College School and the Royal Military School of Music where he was Professor of Orchestration and Arranging.
Following the re-establishment of the London College of Music in 2006, Christopher became head of the institution, working with many well-known colleagues and establishing a modern conservatoire. His contributions to education and contemporary church music have recently been acknowledged by the award of an Hon. FLCM.
Alongside his performing experience, he has a long-standing practical interest in the organ and was Managing Director of Harrison & Harrison Organ Builders until July 2017; his legacy has been described as "unprecedented". He continues his association with the organ as an advisor/consultant.
Christopher founded The London Festival of Contemporary Church Music in 2002.
Antonia Kesel
Antonia Kesel graduated from the Royal Academy of Music with a First Class honours degree in 2015. Since then she has won many prizes as a chamber musician, including the St Martin-in-the Fields chamber music competition and the Malta International Music Competition, with her ensemble Phacelia Ensemble, a sextet that now regularly performs in both the UK and Germany.
Antonia is a passionate member of the London Mozart Players, playing as co-principal second violin as well as being a member of their education team. She also enjoys working as a freelance violinist in London playing for commercial recording sessions and for orchestras such as the Academy of St Martin in the Fields and Aurora Orchestra.
Antonia plays on a Francois Fent violin from Paris, circa 1780.
Tim Lowe
Following his recent Wigmore Hall recital, the playing of Tim Lowe was described as "… compelling in every respect: probing, virtuosic and yielding by turns – a true example of outstanding musicianship" (Musical Opinion).
Tim spends much of his time playing solo and chamber recitals throughout the UK and Europe and has played recitals many times in major London venues including Wigmore Hall, QEH, Cadogan Hall and Purcell Room. He has played most of the major cello concertos in recent seasons.
He is the cellist of the Rossetti Ensemble and he enjoys many other collaborations, for example, in contemporary chamber operas such as In the world premiere of Philp Glass's The Trial and in OperaGlass Work's production of Britten's Turn of the Screw conducted by John Wilson.
Tim has recorded chamber music CDs for various labels, including recently for Deutsche Grammophon, Naxos, and Champs Hill. In another collaborative project the recording of Walton's Piano Quartet for Naxos was highly recommended by Andrew McGregor on BBC Radio 3. Tim has played live on TV and radio in the UK and across Europe including regularly on BBC Radio 3.
As an orchestral player, Tim is Guest Principal Cello with many major UK orchestras including the English Chamber Orchestra, BBC Scottish Symphony Orchestra, Royal Liverpool Philharmonic Orchestra, Bournemouth Symphony Orchestra, Royal Northern Sinfonia and the John Wilson Orchestra.
Tim is a Cello Professor at the Guildhall School of Music and Drama where he has a large class and also coaches chamber music. He teaches and coaches regularly on courses and festivals throughout the UK and Europe. He is Artistic Director of York Chamber Music Festival. Tim plays a cello made by Carolus Tononi in Bologna in 1716.
Peter Foggitt
Peter Foggitt is a pianist, organist, composer, and conductor. He made his concerto debut at fourteen, and his BBC Radio 3 debut (Rachmaninov Piano Concerto No. 3) whilst a finalist at Cambridge. He won the MBF Accompanist's Prize at the 2013 Kathleen Ferrier Awards, the Pianists' Prize at the Emmy Destinn Awards and First Prize at the Croydon Concerto Competition, and with his vocal ensemble, Cries of London, the 2011 Royal Over-Seas League Annual Music Competition.
As a solo and ensemble pianist, Foggitt maintains a busy and diverse schedule. He has worked with Trio Ischl, Aurora Orchestra and London Contemporary Orchestra, and has performed as a concerto soloist with orchestras across Britain in repertoire ranging from Handel to Gershwin.
At the organ, Foggitt has appeared as soloist with Covent Garden Chamber Orchestra, and Croydon Symphony Orchestra, as a recitalist, a continuo player, and with choirs including Oxford Voices, Il Suono, The Choir of Hampstead Parish Church, and The Choir of St Bartholomew the Great, and instrumental ensembles including the English Symphony Orchestra. He is in demand as a repetiteur, working particularly in new opera and with Sir John Eliot Gardiner and The Monteverdi Choir.
Commissions for Foggitt's works have come from cathedrals, opera companies, ensembles, and soloists. Large-scale works include Genesis for Sloane Square Choral Society, the first in a projected series of works based on the York Mystery Plays; Alcina for Barefoot Opera, a re-imagination of Handel's original; a number of pieces for The London Festival of Contemporary Church Music; and Preludes and Lude-Fugues for The Tunnell Trust. He is currently working on two operas: Fierabras, based on the chanson de geste; and a two-act commission for Size Zero Opera. He also translates libretti and sacred texts from Latin, German and French; he edited the OAE/Vocal Futures St Matthew Passion libretto.
Foggitt has also performed internationally as a baritone, including various solo engagements under the batons of David Willcocks and James Judd, and as an ensemble singer with Tenebrae, The Choir of King's College, Cambridge, and Renaissance specialist ensemble Il Suono. He has been guest Chorus Master at the Royal Opera, Copenhagen for The Devils of Loudun by Penderecki, and for Polish National Opera; he also assisted Lionel Friend at British Youth Opera for A Night at the Chinese Opera by Judith Weir. He has directed the ensemble Cries of London at venues including the Queen Elizabeth Hall and the Wigmore Hall.
It is in the field of improvisation that Foggitt is best known. Acclaimed at the age of seventeen for his "stunning, fire-breathing virtuosity" in extemporisation, he is equally comfortable in classical and contemporary styles, working with jazz trios and improvising classical fugues. He has a long-standing partnership with percussionist Ric Elsworth, and gives regular improvisation recitals.
Peter read for the BA in Music at King's College, Cambridge, where he was Senior Choral Scholar. After a year as Deputy Director of Music at the Arts Educational School in Tring he undertook postgraduate study in singing, piano, and improvisation at Trinity College of Music with Linda Hirst and Douglas Finch; he completed his MMus at the Guildhall with Martin Roscoe and Eugene Asti. He is grateful for the support of the Watt Trust and the Musicians Benevolent Fund.