The Choir of The Queen's College, Oxford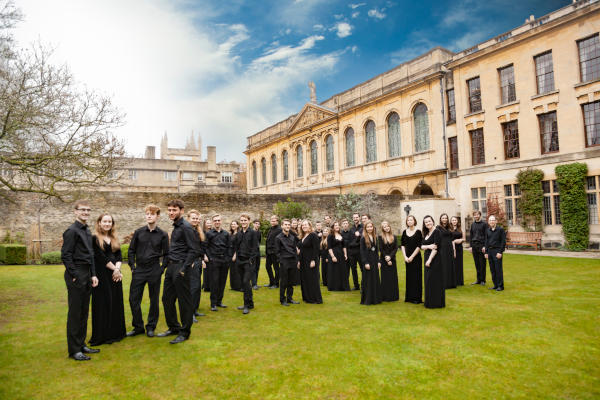 The Choir of The Queen's College, Oxford is among the finest and most active university choirs in the United Kingdom. Its extensive concert schedule involves appearances across the UK and abroad, including work with such professional ensembles as the Orchestra of the Age of Enlightenment, the Brook Street Band, and the Oxford Philharmonic Orchestra. It regularly tours abroad, and recent concert tours have included Taiwan, China, the USA, Sri Lanka, Italy, Sardinia, Portugal, Spain, France, the Low Countries, and Germany.
The choir's wide-ranging repertory, on recordings and in concerts and services, includes a rich array of Renaissance and Baroque music and contemporary works, including annual commissions. The group broadcasts regularly on BBC Radio, and during the academic year it provides the music for regular services in the splendid Baroque chapel of The Queen's College. The choir's recent CD releases are on the Signum and Avie labels. 2013 saw the release of a CD of Dixit Dominus settings by Handel and Alessandro Scarlatti, which was hailed as "a disc of unusually high calibre" by Early Music Review and awarded five stars by Choir and Organ. "Carols from Queen's" enjoyed nine weeks in the Specialist Classical Charts, was "Drive Featured Album of the Week" on Classic FM, and was a Telegraph Christmas pick. The choir's lastest disc, "A New Heaven", released 2017 and including several premiere recordings, went straight to number one in its first week of sales, and BBC Music Magazine commented that the recording shows "the singers at their radiant best". The choir has also recorded for film at the famous Abbey Road Studios, and appears on the Grammy-nominated soundtrack of the Warner-Brothers film "Harry Potter and the Half-Blood Prince".