Joshua Ballance
Composer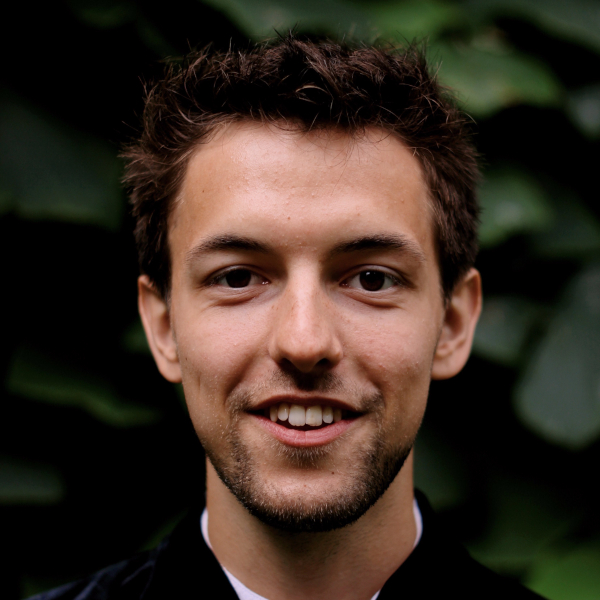 Joshua Ballance is currently studying for an MPhil in musicology at King's College Cambridge, where he studied for his undergraduate degree, achieving a Double First in Music. Whilst pursuing his undergraduate degree, he was awarded an academic scholarship, and received various prizes and grants for his academic work. Alongside this he conducts, composes, and plays the cello.
His interest in conducting began with the student conducting programme of the London Schools' Symphony Orchestra, under Peter Ash, before going on to study with Roland Melia. He conducts extensively with King's College Music Society: notable performances include Strauss's Eine Alpensinfonie, and Sibelius's Second Symphony. Whilst an undergraduate, he won the Cambridge University Symphony Orchestra conducting competition, and was appointed their Senior Conductor, recently performing Berlioz's Symphonie fantastique with them. In addition to these ensembles, Joshua has worked with orchestras around the country, including the Orion Orchestra, Leicester Symphony Orchestra, and Hereford String Orchestra. He has also attended the Aberystwyth Festival conducting course, receiving coaching from Toby Purser and James Henshaw, and participated in masterclasses, including with Andrew Gourlay, Michael Seal, and Nicholas Cleobury.
Joshua has a particular passion for contemporary music, which has led him towards composition, studying with Dr Sinan Savaskan, Dr Christian Mason, and currently with Julian Anderson. He has also received tuition from Raymond Yiu and Mark Andre, amongst others. He has been commissioned by ensembles including the Octandre Ensemble and the New London Children's Choir. He spent a year as a composer with the National Youth Orchestra of Great Britain, and has previously attended the Darmstadt International Course for New Music. His music has been performed in many prestigious venues around the country and internationally, including Westminster Abbey, the Tate Britain Gallery, Iceland's Hallgrimskirkja, and all the major chapels in Cambridge.
Biographical Details
Works by Joshua Ballance
Missa Brevis pro Baccalarius

with Christopher Batchelor (Composer), Paul Ayres (Composer), Jonathan Wikeley (Composer), Bernard Hughes (Composer), Janet Wheeler (Composer), Richard Pantcheff (Composer), Ronald Corp (Composer), Sarah Cattley (Composer), Tim Ambler (Composer), David McGregor (Composer), Alastair Carey (Editor)
Festival performances of works by Joshua Ballance
Festival commissionCall for Scores submissionWorld premiere
LFCCM 2023
LFCCM 2019
Recorded performances of works by Joshua Ballance
LFCCM 2023