Meet the Composer: David McGregor
Composers from across the UK came together in late 2022 and early 2023 to collaborate on new music dedicated to LFCCM founder Christopher Batchelor in recognition of two decades of his championing the cause of contemporary sacred music. In this series, we talk to a number of the composers involved in the project. Today, we're talking with singer and composer David McGregor.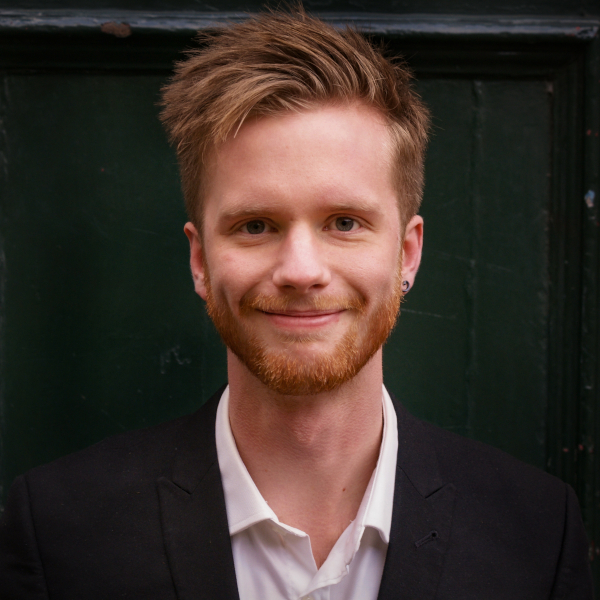 How did you first become interested in composition?
My initial interest in composition was spurred both by my early attempts at improvisation and aural transcription, both of which satisfied my early curiosity surrounding how music worked. Whilst improvisation provided an outlet for musical experimentation, transcription allowed me to listen more analytically to the works of other artists which in turn provided a springboard for my own musical creations.
These skills combined with the generous support of my school's music department fostered my early compositional efforts. I am extremely grateful to my school music teacher, Jen Hartley, who was encouraging of my compositions and provided a number of opportunities to hear my works performed by professional musicians.
How important is sacred music overall in your compositional output? Why?
I completed my undergraduate degree having not composed a single piece of sacred music, and it wasn't until I joined Girton College Chapel Choir that I had any real awareness of the choral tradition in the UK. My time at university that heralded a significant shift in my musical trajectory from first-study saxophonist to singer and composer.
Singing eight weekly services in the five years that followed (as a Choral Scholar at York Minster and a Lay Vicar at Chichester Cathedral) certainly propelled me towards writing liturgical choral music, and now this forms the majority of my output. Particularly fascinating to me is how musical settings of liturgical texts are able to transcend the meaning and beauty of words alone.
A number of my works are now in circulation within churches and cathedrals, with my Preces and Responses for men's voices having received performances at Wells, Guildford and Chichester.
The LFCCM was founded in 2002. Tell us how you first became aware of the Festival, and how you first came to be involved.
I only became aware of the Festival in the summer of 2022 (shortly ahead of moving to London) during a composition lesson with Cecilia McDowall. She advised that I should submit works, so this is the first time anything I have written has been performed as part of the Festival.
If you could change something about the Festival, what would it be?
It's possible that the Festival already reach out to higher education institutions, but if they don't, I think this would be a good way to reach out prospective composers who are at the beginning of their career. It's a great opportunity, and one which should be widely known about.
You've donated your time and energy to a celebration concert that opens 2023's LFCCM. Tell us about your contribution, and why you chose to take part.
A couple of my contributions are being performed this year, the first of which is a collaboration project between different composers on a mass setting, for which I have composed the Benedictus. I found this an interesting opportunity, using the musical works of Christopher Batchelor as a launch pad for my own music. Much of my Benedictus setting is derived from harmonic material with Batchelor's works, albeit treated in a more contrapuntal manner.
What other events and projects do you have coming up next?
Having recently won the Harlow Chorus Competition for Young Composers, I'm currently producing the vocal score and orchestral parts ahead of its premiere and recording in Autumn.
Asides from this, I am slowly going through the arduous process of making nicely typeset editions of my own works with a view to approaching publishers.
Any interesting facts people ought to know about you?
As a teenager, I played saxophone in a funk outlet called "Jabba the Funk". There are talks of a reunion!
David's setting of the "Benedictus", part of a collaborative mass setting created in conjunction with nine other composers, receives its premiere performance at St Pancras Parish Church on Friday 12 May 2023.