Meet the Composer: Nicholas O'Neill
Nicholas O'Neill's Missa Loquebantur variis linguis received its premiere performance on Sunday 20 May 2018 during Choral Eucharist at St Mary Abbots Parish Church in Kensington, London. It was performed by the Choir of St Mary Abbots directed of Mark Uglow. We wanted to know more about this exciting composer and his new mass.
When did you start composing?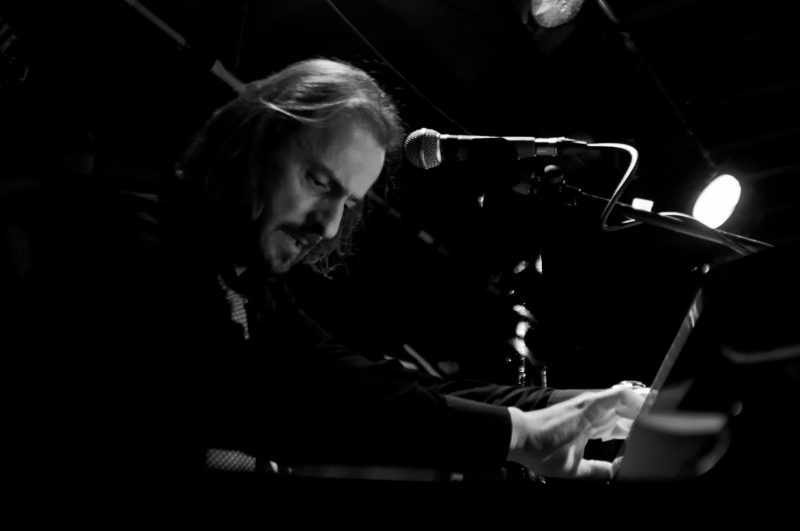 My first piece was written when I was eight years old, a Piano Prelude in D minor. I can still remember it, and it's not bad for a first effort.
What made you start composing?
From when I first encountered written music and heard what it meant when translated into sound I wanted to compose. I began by drawing five lines on blank sheets of paper – eventually my mother gave in and bought me a manuscript book, and I was off.
What (or who) inspires you?
The search to be better, and the desire to find more appropriate and fitting ways to express what I would like my music to say. Composers who use every note to effect are the ones who thrill me most. There are some outstanding writers alive today, but Bach is the composer who most makes me feel inadequate, and who most inspires me to try to improve.
How would you describe your compositional style?
Modern without being avant-garde, lyrical, drawing on diverse musical influences, and capable of taking on various guises. I try to make rhythm, melody and harmony part of the same overall design for each piece, and while it cannot always be heard, the search for that profound unity, successful or not, must have some effect on style. I have been told that there are elements of film music and 'Englishness' in my sound.
What drew you to involvement in the London Festival of Contemporary Church Music?
I have been submitting scores to the LFCCM for many years, and am fortunate enough to have been given several performances.
What is your experience of church music?
I was a chorister for six years, and then a professional organist and choir trainer from the age of fourteen, so choral music has always been central to my musical experience, though not exclusively so. Writing sacred music provides particular challenges, but at least my background as singer, player and director give me some insight into what might work.
What challenges and rewards are there in composing music for choir?
Most choral music is rehearsed on a very tight schedule, so while composers might like to push boundaries, it is often unwise to do so, unless for a special occasion. In any case, the requirement for the music to be at the service of the liturgy means that the purpose of the composition should always be more important than giving into a temptation to over-complicate – this can be tough to resist!
Tell us something about your composition for the Festival.
The Missa Loquebantur variis linguis is written especially for Pentecost Sunday, representing the descent of the Holy Spirit on the early disciples and their speaking in tongues. Musically it takes material from Thomas Tallis's motet of the same name, but also wears other influences. While written with the context of a performance in the Festival in mind, it is also intended to be accessible enough to be considered for use by other choirs.
What's next?
A setting for mezzo-soprano and piano of three poems by Emily Dickinson, another mass setting, and the small matter of arranging, orchestrating and co-writing an album for saxophonist Joe Leader.
Any interesting facts people ought to know about you?
I play keyboards for the rock band JEBO and for funk covers band RetroChic. I also review board games for websites and magazines in the UK and US.