Richard Nye
Composer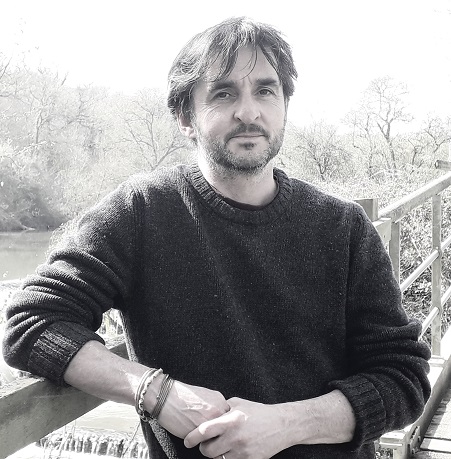 Richard Nye is a composer based in the UK. His instrumental, electronic, and choral works have been performed, broadcast (most recently on BBC Radio 3), recorded, and published worldwide. His first published work, Three Pyrotechnics for Solo Clarinet (1993, published by Cascade Music Publishing) is now included as part of the Trinity College Advanced Clarinet repertoire.
Richard was a chorister at Gloucester Cathedral and began composing at a young age. Guided by the Cheltenham-based composer Tony Hewitt-Jones while still at school, Richard later went on to study music in London, receiving his South Bank debut with 8 'til Late (eight hands on two pianos) performed at the South Bank Centre in 2001 by Piano 40.
Richard continues to combine writing experimental works such as Underworld, performed at the University of Bremen in 2014 by Juan María Solare, with contemporary choral and instrumental compositions.
Recent projects have included Tronow, a new eight hands on two pianos piece that received a first performance at the South Bank Centre, and the publication of the Missa Brevis, first performed at the 2018 London Festival of Contemporary Church Music, now included in the Banks Music Publishing catalogue. 2023 will see the premiere of Dominion, a new work for chorus and strings set to words by his sister, the writer Kate Aranda Nye.
Biographical Details
Works by Richard Nye
Festival performances of works by Richard Nye
Call for Scores submissionWorld premiere
LFCCM 2023
LFCCM 2022
LFCCM 2018
Recorded performances of works by Richard Nye
LFCCM 2022
LFCCM 2018